How To Wear Tweed Today
Posted by: Celtic Tweeds - 18 November 2018
It's time to forget everything you thought you knew about tweed. Reimagined for autumn/winter 2018, this heritage cloth – worn for centuries – now comes rendered in cuts and designs to reflect the modern man's lifestyle. This season tweed is more downtown than Downton Abbey.

Here, we explore how this tradition-steeped fabric graduated from country pursuits to key AW runways and show you how to wear tweed without looking like you've just lost track of the shooting party.
What Is Tweed?
Tweed – at least its most recognisable form – emerged in 18th century Scotland out of a need for a material that would make hard-wearing, well-insulated tailoring and outerwear. Woven sturdily from coarse virgin wool in dusky, earthy colours, this original performance fabric provided farmers on the Outer Hebrides with a means of staving off damp, chilly conditions.

As fabrics go, tweed can take more rough and tumble than most – its twill construction boasting resistance to both wind and water – and was to the 18th century farmer a bit like what Lycra is to the modern-day cyclist.

Much like its cousin cloth tartan, tweed comes in a vast number of varieties – including the renowned Harris and Donegal variations, both crafted in accordance with a strict set of conditions – each with its own subtle design features that mark it apart.

Then, there are patterns, four of which are worth your immediate attention. Firstly, there's plain tweed, which is woven into a twill design ranging from a lightly mottled weave to distinct stripes, and is by most accounts the easiest to wear.

Secondly, herringbone tweed, which boasts a distinctive V-shaped pattern, is known for its rich visual texture and loved for its versatility.

And finally, at the more attention-grabbing end of the scale, houndstooth tweed (characterised by a bold broken check design) and overcheck tweed (large windowpane checks) offer more statement-making takes on this time-honoured cloth.
Why Wear It Now?
Over the years tweed's ruggedly masculine yet classically charming appearance has lent itself to the wardrobes of farmers and landed gentry, making it one of menswear's most democratic fabrics. Fast-forward over a century and its appeal is just as far-reaching, with leaders in contemporary tailoring – from Canali to Ermengildo Zegna – as well as high street heavyweights like ASOS and River Island all offering their takes on the centuries-old style.

Why? It's simple. Tweed is every bit as hardy and practical (not to mention stylishly smart) as it was all those years ago.

Proof that tweed has shaken off its stuffy reputation is the fact that you'll find just as much of it in autumn/winter 2015 collections as you would languishing in mounds of dust at the back of an old wardrobe.

British stalwarts Hackett London and Barbour both paid homage with their presentations, the latter layering the fabric with more contemporary padded pieces for an inventive twist. Elsewhere, family-run brand Orley produced a collared zip-up jacket in classic Harris Tweed, bringing an old world Charm to a modern silhouette. Elsewhere, family-run brand Orley produced a collared zip-up jacket in classic Harris Tweed, bringing an old-world charm to a modern silhouette.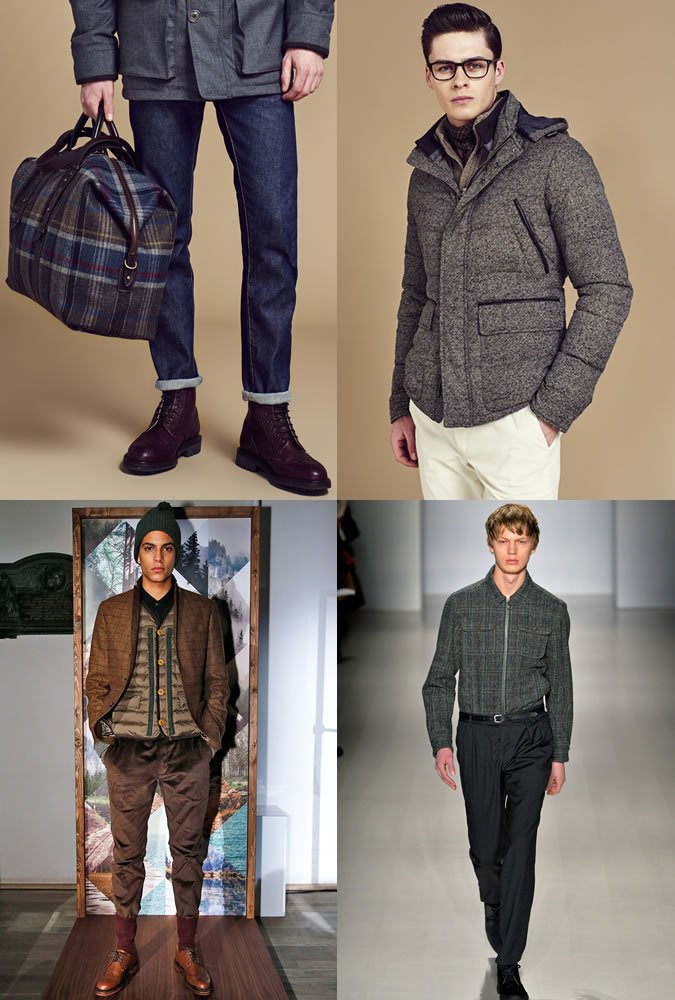 a whole host of the UK's most-watched brands wasn't enough, London Collections: Men ambassador Tinie Tempah also joined forces with the Museum of London and designer Patrick Grant to create his own one-of-a-kind tweed suit to wear on the FROW of LC:M's hottest shows.

And if it's good enough for Tinie…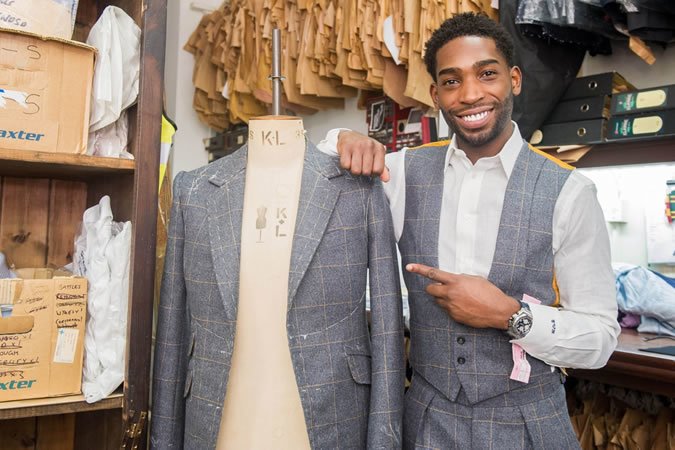 ---
Related post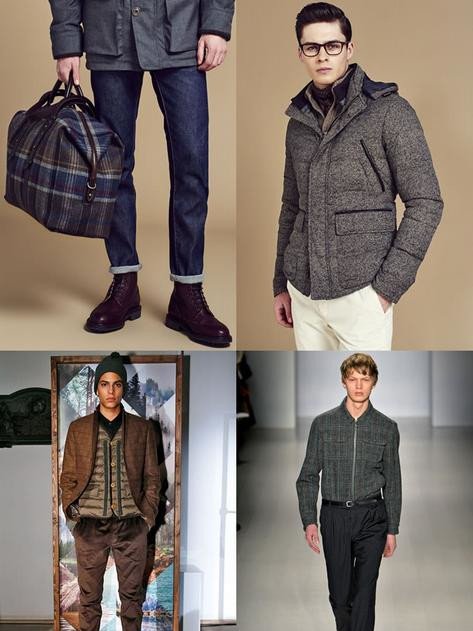 How To Wear Tweed Today
18 November 2018
It's time to forget everything you thought you knew about tweed.
Read Post